We're studying fruits & veggies from A to Z!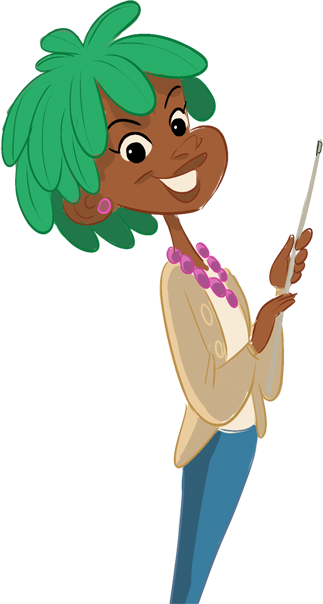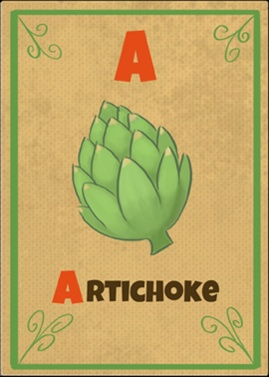 Artichoke
I'm one of the oldest vegetables known to mankind. I'm a flower bud with thick pointy petals that you peel until you reach my delicious fuzz-covered heart.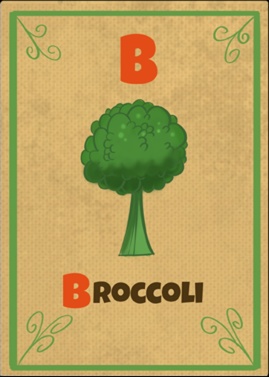 Broccoli
I'm a dark green cruciferous vegetable...that means I'm part of the cabbage family! Florets grow from my long stalk and give me the same shape as a little tree.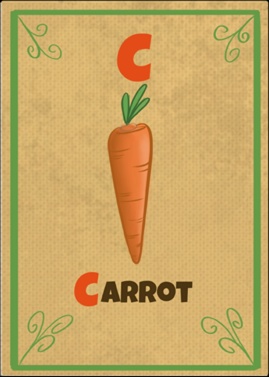 Carrot
I'm a long crunchy root vegetable, which means I grow underground. I'm usually orange but I can also be purple, red, yellow or white, and I always have a ferny green top. I'm sweet and juicy – a perfect snack!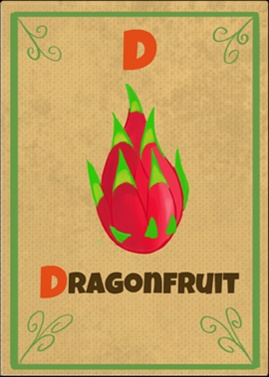 Dragon Fruit
My fiery red skin is layered with leathery green spikes that look like the scales of a dragon. When you peel me open you'll find that my sweet white flesh is speckled with tiny black seeds and my flavor is the perfect blend of a kiwi and a pear.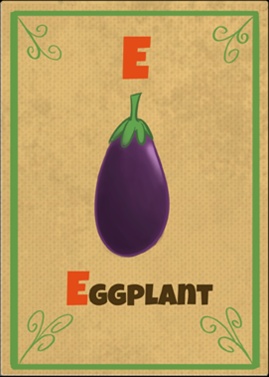 Eggplant
I'm a teardrop shaped berry with a smooth, glossy, deep purple skin. Inside I have a spongy white flesh lined with tiny seeds that you can eat.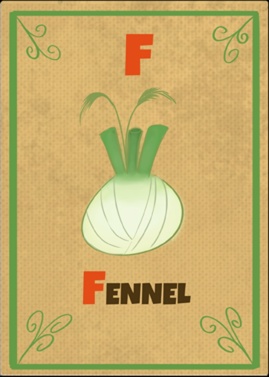 Fennel
I'm a white-green bulb with stalks on top that look like celery. My stalks have feathery green leaves that make fennel seeds. I'm crunchy with a sweet licorice flavor.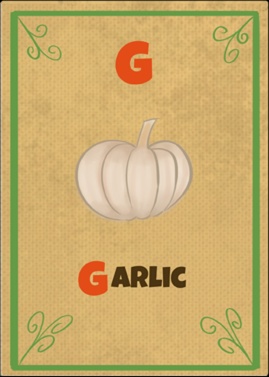 Garlic
I'm a small bulb with a thin papery outer layer. Inside I have 6 to 12 small cloves snuggled around my main core. I'm used in many recipes because I make food taste delicious.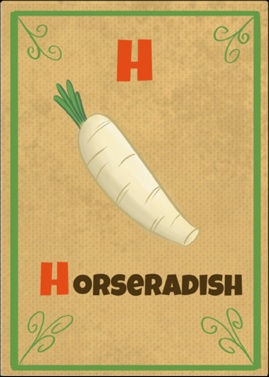 Horseradish
I'm a thick, white root vegetable and member of the mustard family. In my natural state I'm mild, but when you grate me I release a hot and spicy compound that can make your nose burn, tickle and tingle.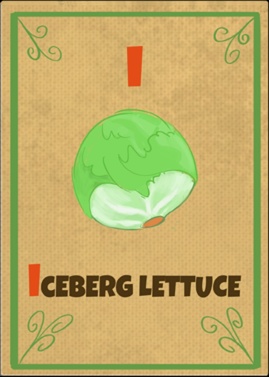 Iceberg Lettuce
I'm the world's most popular salad vegetable! I'm the size of a small soccer ball and I have tightly packed layers of crisp and refreshing green leaves, but there are many other varieties of lettuce, like Bibb, Butter, Romaine, Green Leaf and Radicchio to name a few – and each has a different shape, size and color.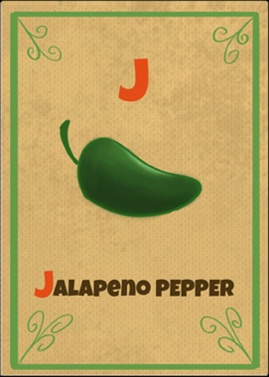 Jalapeno
I'm a spicy little chili pepper that can make your tongue feel hot, hot, hot! I have a compound in my tiny white seeds called capsaicin and that's what gives me my spiciness. When you remove my seeds, I'm much more mild...just remember to never touch your eyes after touching me!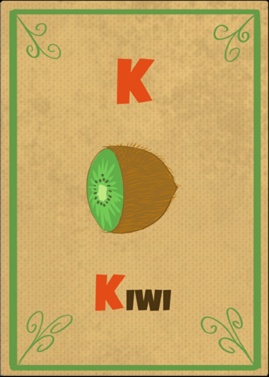 Kiwi
I'm a little fruit with brown fuzzy skin and bright green flesh. I have a circle of tiny black seeds at my center. I'm juicy, tangy, creamy and sweet – a perfect treat to eat!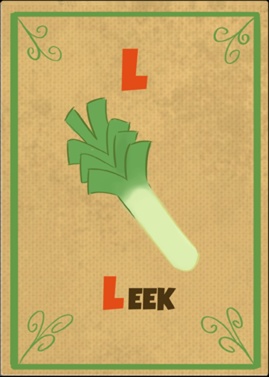 Leek
I'm a vegetable similar to the onion, but slightly sweeter. I have a small bulb at my base with a long white stalk of layers that change to green tightly wrapped leaves at my top.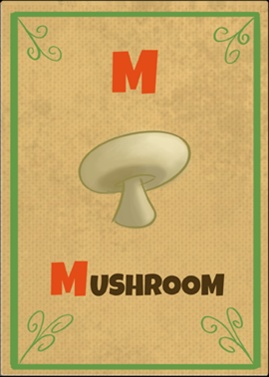 Mushroom
I'm a button mushroom and a member of the fungus family (which has over 250 types of edible mushrooms -- portabella, crimini, shitake, oyster and maitake, just to name a few). I have a soft, spongy texture, an earthy flavor and dark brown gills that are nestled under my umbrella-like head. If you see me growing in the grass, don't eat me! Some wild mushrooms are poisonous and cannot be eaten.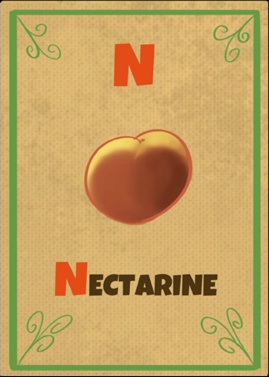 Nectarine
I'm a stone fruit with a pit in the center of my flesh. I'm similar to a peach, except my skin is smooth, not fuzzy. On the outside I'm a beautiful mix of red, pale orange and yellow and when you bite into me I can be white, red or yellow.

Okra
I'm a little green pod vegetable with rows of tiny white seeds inside. I'm a member of the mallows family, along with cotton and cacao. When I'm cooked I have an ooey-gooey texture that makes me a great addition to thick soups and stews.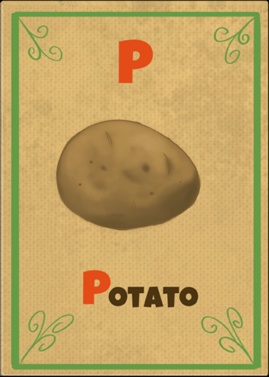 Potato
I'm a very popular tuber, which means that baby potato buds can sprout from me! My shape can vary from large and round to little and long and my smooth, edible skin can be brown, yellow, red or purple, but avoid me when I begin to turn green because that can make me poisonous!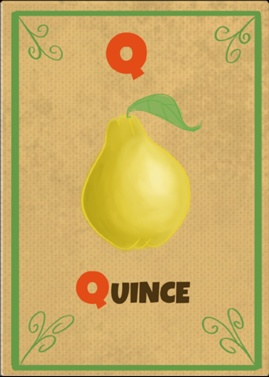 Quince
I'm a bright yellow fruit, pronounced
"kwɪns"
and I'm shaped like a pear, but I have a very sour taste so I'm best when I'm made into a jelly – then I taste like an apple.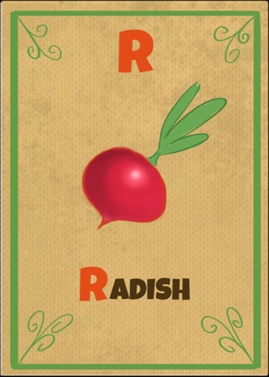 Radish
I'm one of the fastest sprouters in the garden and my peppery flavor will give your tastebuds a zingy little zip! I'm a crunchy, cruciferous root veggie with many different varieties – like daikon and watermelon radish – but most often I'm small, round and red with white flesh, a thin white root and a dark leafy green top.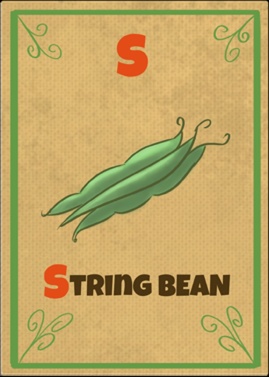 String Bean
I'm a long thin green bean with a "string" that runs along the edge of my protective pod! My unripe fruit or beans are tucked inside of my pod and you can eat me raw or cooked.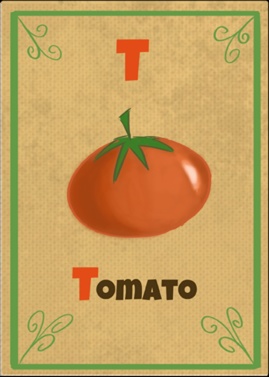 Tomato
I'm a plump, juicy, brightly colored fruit with a glossy skin and lots of little seeds. I grow on a vine and I gain weight as I ripen. Red is my signature color, but I can also be green, yellow, orange or plum-colored.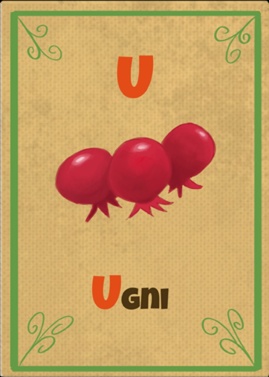 Ugni
I'm a teeny tiny octopus-shaped berry with a deep red-colored skin. I smell like a spicy strawberry and taste as sweet as bubblegum. I love growing in
warm climates and I'm often called the Chilean guava because I'm native to Chile.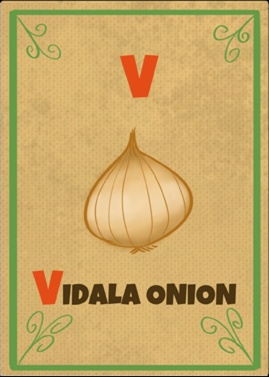 Vidala Onion
I'm a light yellow onion with a very sweet, crisp, mild flavor. You can use mejust like a regular onion, but I have less sulfur so I won't make you cry! I'm named after the town that I'm grown in – Vidalia, Georgia.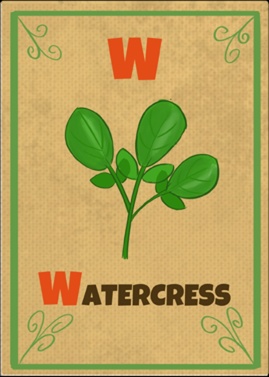 Watercress
I'm a leafy green aquatic plant – which means that I grow in shallow water, like streams and springs. I'm a delicate veggie with tiny scalloped leaves and a peppery flavor.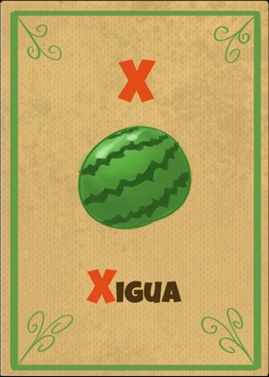 Xigua
I'm a type of watermelon (pronounced /She-Gwah/) native to Africa. I have a deep green or black outer rind that surrounds my juicy seed-filled flesh. My flesh is soft and refreshing and can be red, orange or – sweetest of all – yellow.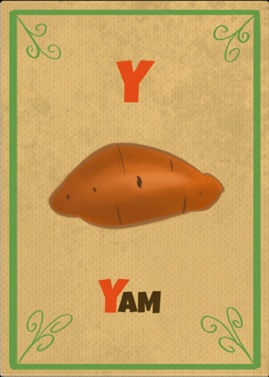 Yam
I'm a long, dry, starchy tuber with a rough dark brown-orange bark-like skin. My flesh can be white, purple or reddish orange. I'm often confused for a sweet potato because we look similar, but we're not related at all.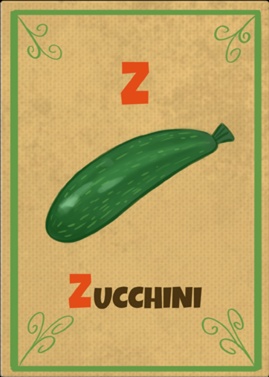 Zucchini
I'm a long smooth summer squash, shaped like a cylinder. My skin can be green or golden yellow and my soft white flesh is sweet and delicious. I have a snappy texture when I'm raw and I soften when you cook me.