A school visit with our author,
Vicki Marquez
- Promotes Reading
- Inspires Writing
- Sparks Creativity
- Encourages Dream-Following
- Makes Veggies Irresistible
- Is a LOT of Fun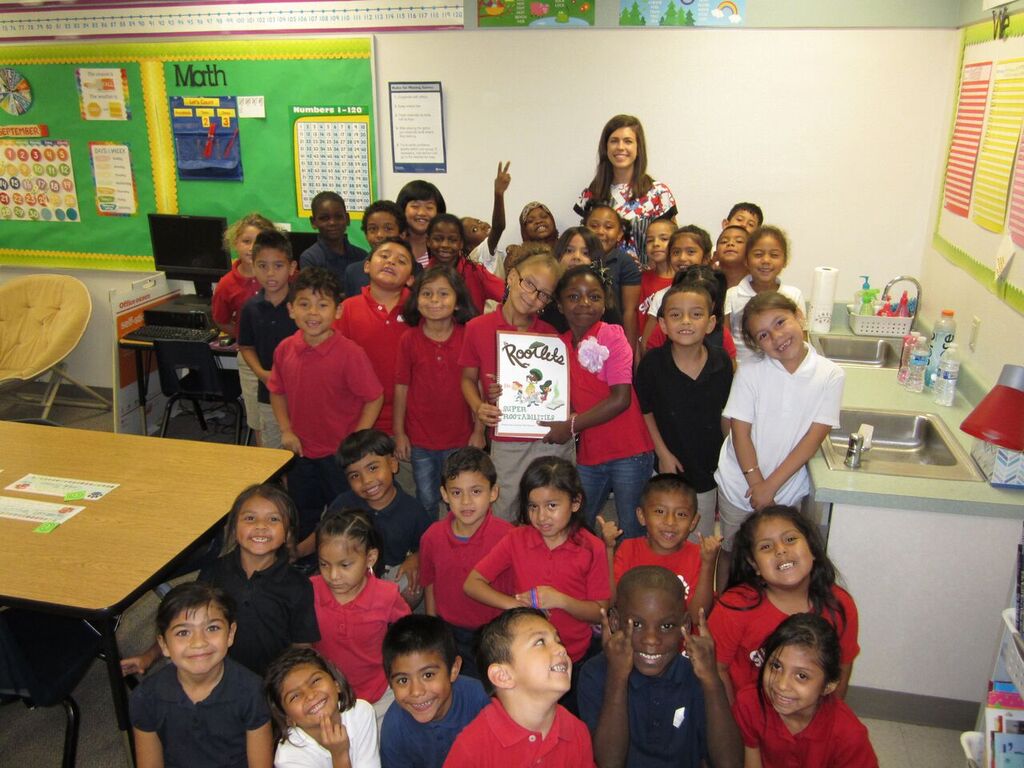 Author Visit Toolkit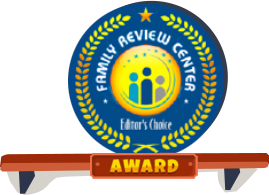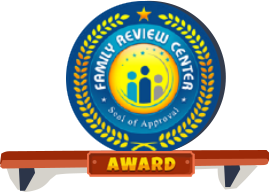 author fees
2016 – 2017 Fees for
Chicago-land Area Schools:
Single Session: $200
Half Day (up to 3 sessions): $500
Full Day (up to 5 sessions): $800
*Discounted fees are available when a Rootlets book sale is held as part of the event.
Let's rock out!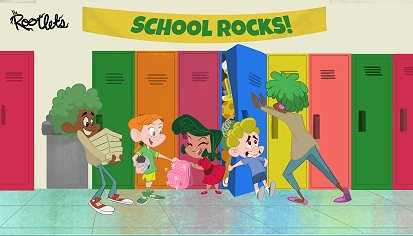 program benefits Include:
book donations

discounts

fundraising incentives for your school's library

complimentary author events & class visits

toolkits for educators that include discussion guides, printable activities, online learning, games and coloring

inclusion in our

Rooting For You

initiative

giving back to children and families in need
Free book!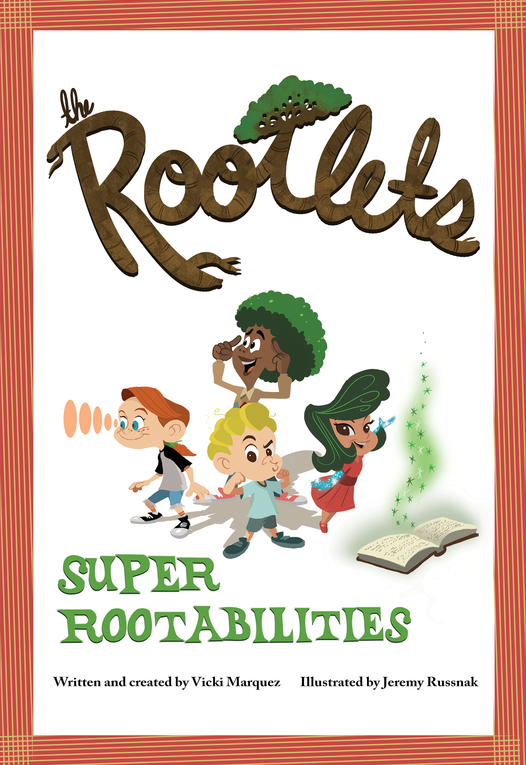 Your Students
Will Love it!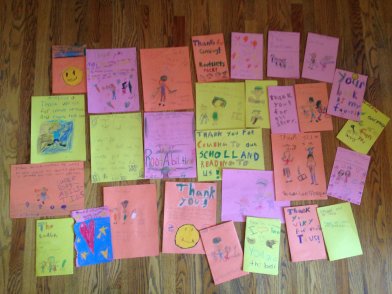 create a magical afternoon
for your students!

An author school visit is truly magical! It's an exciting experience that inspires a deep connection to reading, writing, and in our case veggies...and it creates a special lifelong memory for your students to share!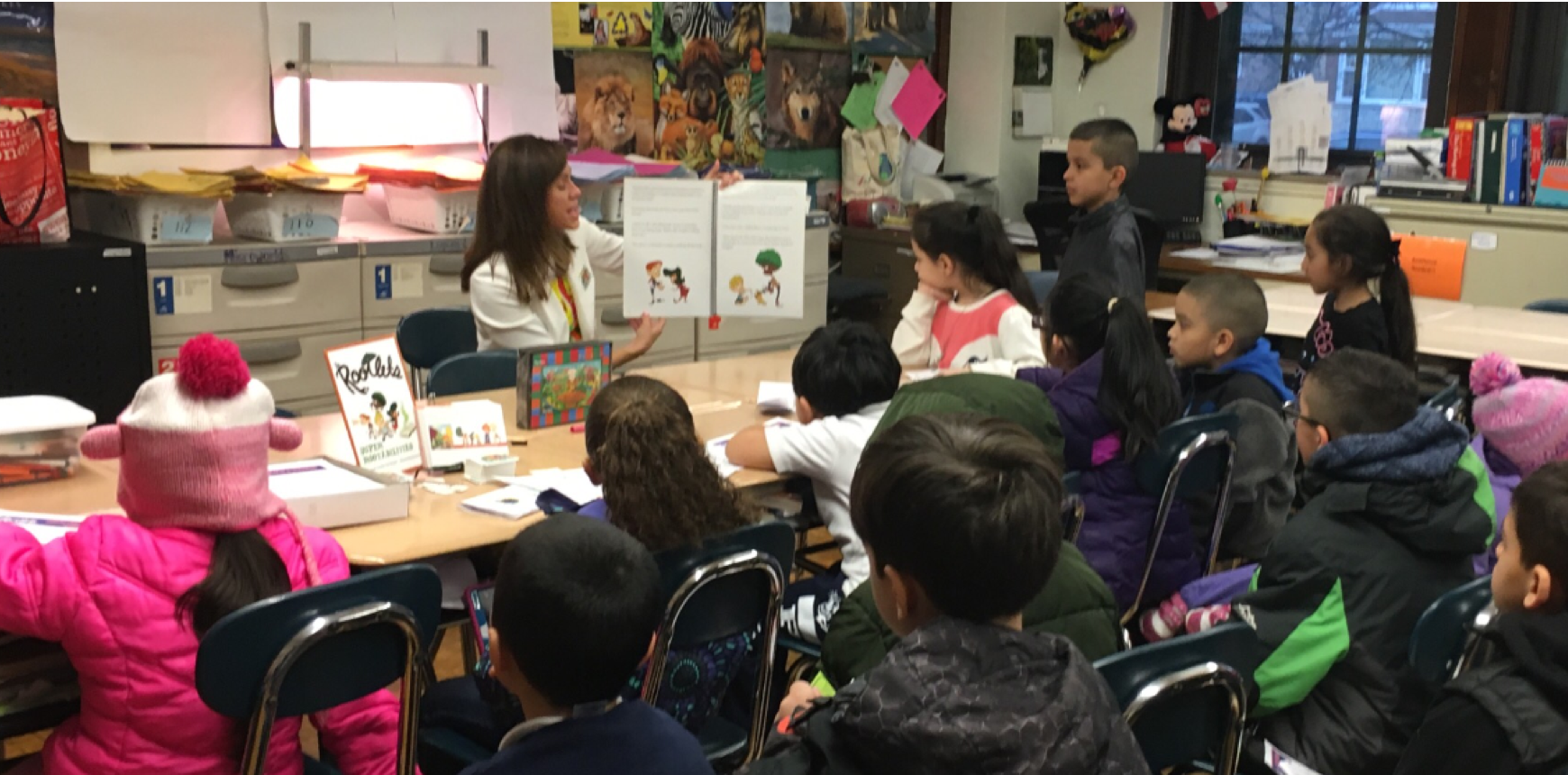 What People are saying
"A school visit by a children's book author is an exciting way to promote literacy. Our students absolutely
loved their visit with Mrs. Marquez. She was inspiring and entertaining as she shared her adorable Rootlets with
our 2nd and 3rd graders."
–

Ms. Ross, Chicago Public School teacher
"Our first and second-graders ALL loved the story and they were excited to give Mrs. Marquez ideas for her
next book, which I thought was fantastic! We loved having her read to the kids and I LOVE the Rootlets, too
!"
–

Ms. Foster, Sunrise Acres Elementary teacher
"I like the names of the characters in The Rootlets because they come from vegetables." – 7th grader
"The Rootlets are a palatable mix of education and entertainment for kids." – Kirkus Reviews
"I told my family about The Rootlets and we started to eat a lot of vegetables at our house." – Eddie, 2nd grader
"Vicki's Breadcrumbs presentation is entertaining and inspirational for both students and staff. She's a natural with kids; my students didn't want her to leave."
–

Mike Sacharski, Peck Elementary teacher
"I liked Mrs. Marquez's presentation because it taught me to go for my dreams and never give up."
–

7th grader
"I can't wait to see what The Rootlets are going to do on their next adventures. I like how they are all different too!"
–

Chloe, 3rd grader
"Veggies rock and The Rootlets take veggie coolness to a whole new level -- especially for the kiddos. My daughter is a huge fan. Great book, great brand, great message. I can't wait to see what's next for these rad little characters."
–

Chad Sarno, Plant-Based Chef Educator
"Through her story of The Rootlets, Marquez has created a cool vessel for teaching kids about the benefits of eating vegetables: good eyesight, glowing skin, strength, and brain health. The text is energetic and the plant-based humor is amusing."
–

Bianca Schulze of The Children's Book Review
School Visits include any one
or a combination of the following

Classroom or Assembly Hall Visits:
The Rootlets Reading Experience
(30 minutes per session; up to 60 students in one location, Grades 2 - 4)
The Rootlets series focuses on friendship, veggies, magic and mystery. As Vicki reads one of her books aloud, students will be WOWed by her different character voices, vivid verbs and funny puns!
The Rootlets Scoop
(30 minutes per session; up to 60 students in one location, Grades 2 - 8)
This question & answer session allows students to ask candid questions and get behind-the-scenes information on the power of imagination, the process of writing and publishing, character development and more!
Follow Your Breadcrumbs Presentation
(30 minutes per session; up to 60 students in one location, Grades 6 - 8)
This fun and interactive session is perfect for career day! Vicki shares her story of becoming an author and entrepreneur while incorporating valuable life lessons about persistence and striving for excellence. Students will leave the presentation with practical strategies on how to follow their passions to a successful career.
Family Reading or Literature Night
A combination of The Rootlets Reading Experience & Rootlets Scoop or Customizable upon request.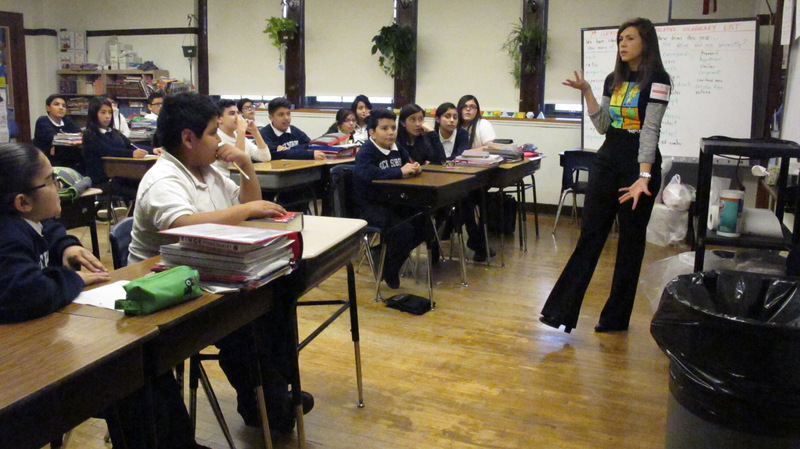 Inspire Lifelong Readers & Healthy Eaters with Special Book Sales & Signing:
Discounted speaker fees are provided if book sales are held as a part of the event. Also, 10% of total book sales will be donated to your school library and 10% to Lurie Children's Hospital. Books can be pre-purchased by the school or order forms can be shared with parents. Order forms and book signing available upon request for no additional charge.

The rootlets' SCHOOL ROCKS program
We created The Rootlets' School Rocks program as a way to partner with educators to inspire a new generation of lifelong readers and healthy eaters! Through education, entertainment and philanthropic efforts, the program empowers students to build Super Roots (aka healthy habits), eat more veggies, nurture their love of literature and spread kindness.
GIVING BACK
The Rootlets' Rooting For You Initiative
Our Rooting For You initiative supports our company's mission to spread social goodness, kindness and wellness by giving back to your school, as well as to the children and families of Lurie Children's Hospital.

Here's How It Works:
When your school hosts a Rootlets book sale, we'll donate 10% of the total book sales back to your school library or PTA, and we'll also donate another 10% of the total book sales to the children of Lurie Children's Hospital.

In addition to fundraising, Rooting For You also connects your amazing students with the sweet patients of Lurie Children's, through inspiring and motivational Rootlets greeting cards. Every student that purchases or receives a Rootlets book will also receive a card that they can personalize for a child in the hospital. This is a great way for your students to spread kindness and smiles, and to root for the children of Lurie Children's to stay strong and be brave!

EVERY SCHOOL is welcome to take advantage of The Rootlets' School Rocks book sale benefits and participate in our Rooting For You initiative, without hosting an author visit. An author visit is just an optional add-on benefit!
A FREE Rootlets Book For Your School Library!
A Rootlets' School Rocks Exclusive!
With every Rootlets book sale that you host, or author visit that you schedule, a FREE copy of our first book, The Rootlets: Super Rootabilities, will be donated to your school's library.
Veggies are cool. Reading is cool. Kindness is cool. And School Rocks!
So, let's have some fun, vegucate and make a difference together!