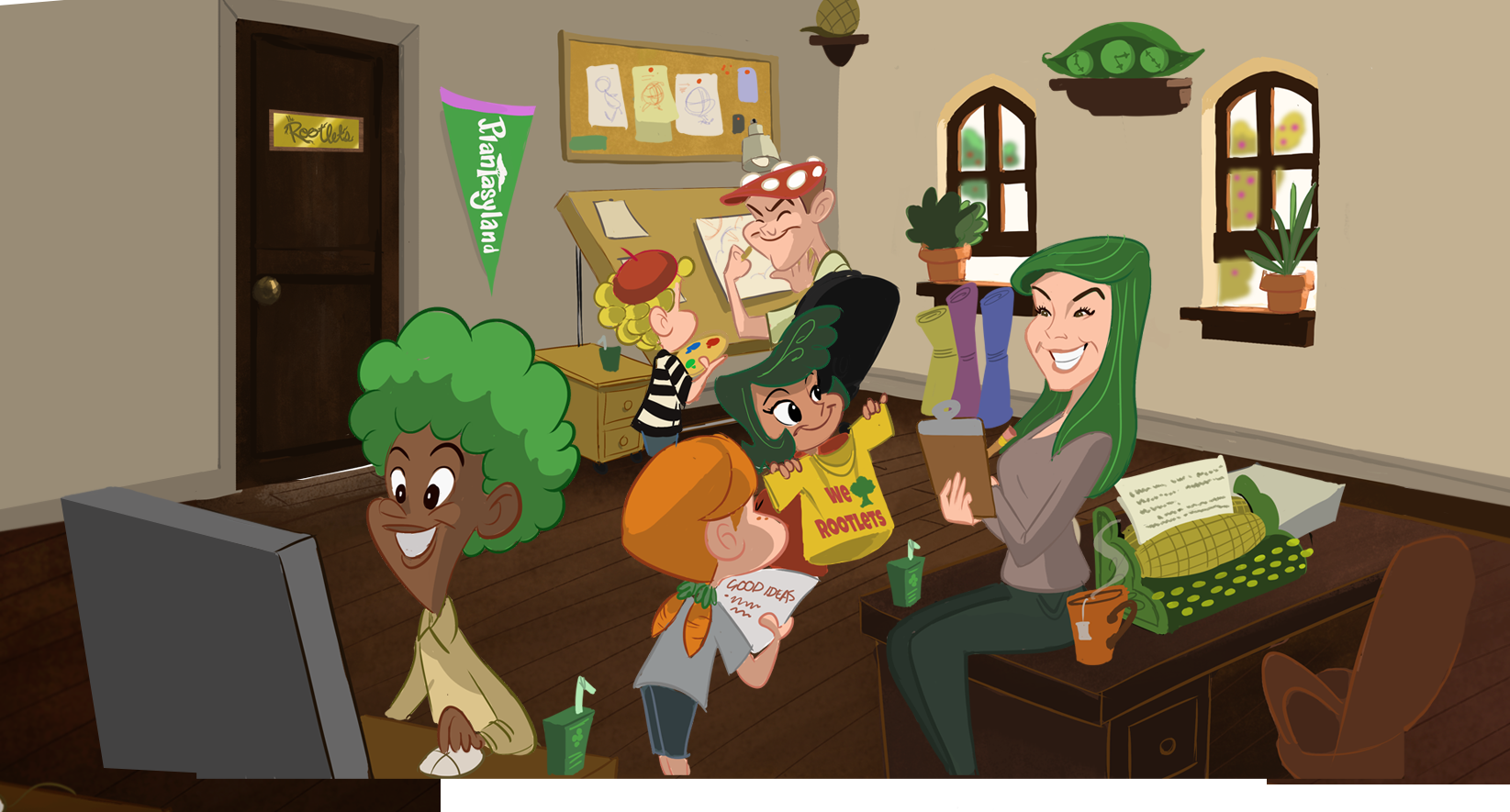 {{----}}











DID YOU KNOW? In 2012, the very first illustration of The Rootlets was a pencil sketch. Soon after, we changed the look of our characters to our current cartoon style – making them animation ready!

We love to have fun after a busy day, so we head to Plantasy Land to color and play!

Each sketch takes our illustrator, Jeremy, an hour or two. He draws lots of poses and variations before he decides, "that one will do!"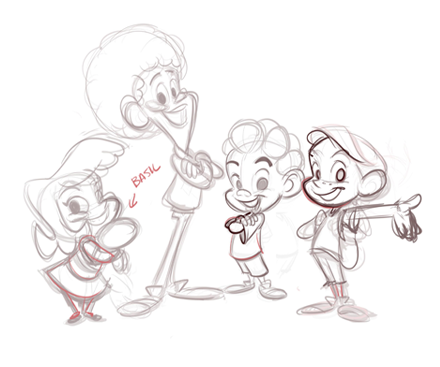 DID YOU KNOW? Our illustrator, Jeremy, begins every character illustration with a simple stick figure sketch.

It's downward dog time! Hop on your yoga mat and strike a pose! It'll make you strong and flexible so you can touch your toes to your nose!

DID YOU KNOW? Our first book, The Rootlets: Super Rootabilities, was published on October 28, 2014, just two months after author Vicki Marquez wrote the initial draft.

SOME GREAT IDEAS
Always Do Your Best
If You Make a Mistake, Try Again
Learn New Stuff
Be Silly
Eat More Veggies
Be Nice to Everyone
Dream Big
Have FUN

Top Secret Letter From the Desk of Vicki Marquez
Dear Friendlet (that's what we call our friends here on Planet Planted), I'm writing today to let you in on a not-so-secret top secret. You (YES, YOU!) are fabulastic (that's fabulous + fantastic) in more ways than I can count (and – not to brag – but I can count pretty high)!
Let me tell you why:
You're undeniably cooler than a cucumber…and cucumbers are extremely very cool.
You remind me what a world of possibility feels like…and that's an easy thing to forget when you're a grown-up!
You inspire me to dream really big and then dig into my imagination to create a world of veggie-haired superheroes! I'd say that calls for a gazillion giddy cartwheels and maybe even a few happy backflips!
Ooh! And one more thing…always remember that your amazesomeness (that's amazingness + awesomeness) is one-of-a-kind and your dreams are super special…believe in them and in yourself and you'll continue astonishing the world! I'm ROOTing for you!
With lots of love, high fives and fist bumps,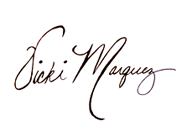 Brocc's writing a Parsnip Parcel email that he'll send to our friendlets...make sure you're on the list to get fun Rootlet tidbits!

Our team works across many different time zones – CST, PST and PPT (Planet Planted Thyme) and that might sound odd -- but when we work together, we'relike peas in a pod.

Veggielicious and delicious, we sip, sip, sip, devour -- our green power juice boxes that boost our superpowers!