Ahhh yes, our family photo!
Let me show you!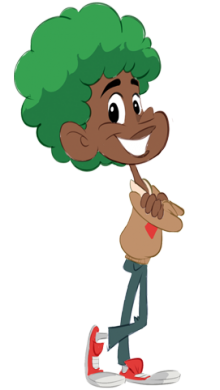 BROCC
SUPER ROOTABILITY:
BRAIN POWER!
Brocc's full head of broccoli hair makes his mind a force to be reckoned with!
No villain can outsmart him!
LOVES:
Studying everything – especially outer space! Watching 3D alien movies. Listening to music.
PET PEEVES:
Misplacing his library card. Anything that breaks his concentration.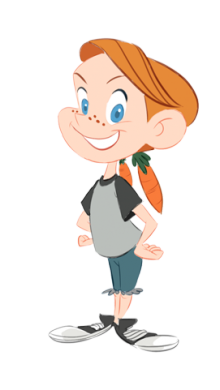 CARROTINA
SUPER ROOTABILITY:
VISION POWER!
Carrotina's carrot pigtails nourish her eyes with extra super-seeing abilities!
Look out, evil...she's keeping an eye on you!
LOVES:
Camping trips and nature trails. Autumn leaves. Every little crawly critter and cuddly creature she encounters. Learning new yoga poses. Exploring.
PET PEEVES:
When people – especially boys – doubt her abilities. Waiting – she has places to go and things to do!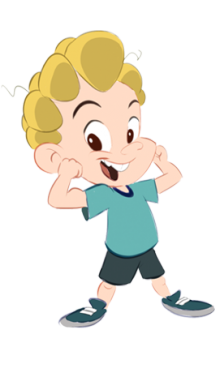 CORNELIUS
SUPER ROOTABILITY:
SUPER STRENGTH!
Cornelius' corn kernel hair pumps his muscles full of power, making him extra strong!
He's ready to bench press the bad guys!
LOVES:
Games, gadgets, toys and trinkets. Telling jokes and flipping frowns upside down. Plantasy Land. Sleeping in. Breakfast, lunch and dinnertime.
PET PEEVES:
Dark rooms that don't have nightlights. People who refuse to have fun.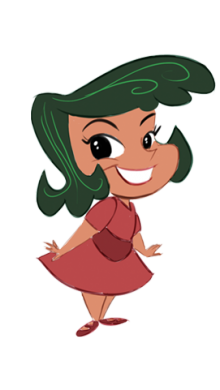 KALEY
SUPER ROOTABILITY:
SUPER SKIN!
Kaley's dark leafy locks of kale make her skin glow so bright she can light up the night!
LOVES:
Love. Glitter. Posh parties. Making wishes. Blowing bubbles. Fancy baubles.
PET PEEVES:
When the weather makes her hair crunchy. Mean people.